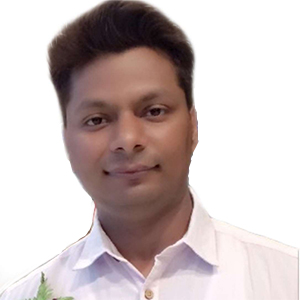 Varun began his career in the year 2008 as Sr. Graphics/Web designer at one of the leading e-learning firm, Extramarks. In 2012 he was promoted to Team Lead later on serving as Project Lead in the year 2014 and finally as Production Manager-Animation and interactive in the year 2018. He's instrumental in developing and managing a team which was creating interactive contents for upto K12 at Extramarks. His initiatives to develop interactive and simulation based activities to teach the complex theories in sciences has led the e-learning company to the newer heights.
Varun joined Probability Gaming as Program Manager in 2019, promoted as Delivery Head and thereafter gaining the position of Chief Operating Officer in such a short span of time speaks about his pure dedication and commitment for casino gaming industry. Among the key projects headed by him include the Rank Group, managing offshore teams of Probability in Brazil/Ukraine/Philippines. He primarily oversees Probability Gaming Clientele based interactions, with the know-how of core expertise in managing day-to-day operational and technical aspects of multiple projects, relationship build-up, facilitates the cross-functional team, maintains project status, scope, requirement, challenges, budges sprint planning, retrospective, and sprint demos.
Armed with more than a decade of experience in the management of working with cross-functional teams to complete major designing tasks, new projects, conduction of brainstorming sessions with concerned teams to understand the requirement to document its scope/plan/time estimation/resource allocation for various domains, his wide experience, and expertise in the field has been indeed an inspiration.
Varun Sharma is a Commerce Graduate from The Delhi University with also a Diploma in Master Media Studio, New Delhi.
He loves hanging around with his family and friends, playing squash and lawn tennis.