SKILL-BASED GAMES
VIRTUAL, AUGMENTED AND MIXED REALITY IN CASINO GAMING
In the era of Virtual, Augmented and Mixed Reality; Probability Gaming is taking the gaming industry into a storming new arena of a tech revolution by connecting virtually around the globe.
OVERVIEW
Probability Gaming is grabbing the opportunity and incorporating XR with casino gaming. The idea is to use the emerging technology in casino games to make it more appealing for millennials and to nurture the next generation of responsible gamers while adding the elements of skill-based, multiplayer concept.
Virtual Reality is a simulated experience that can be similar to or completely different from the real world.
Mixed Reality is the merging of a real and virtual world to produce new environments and visualizations, where physical and digital objects co-exist and interact in real time.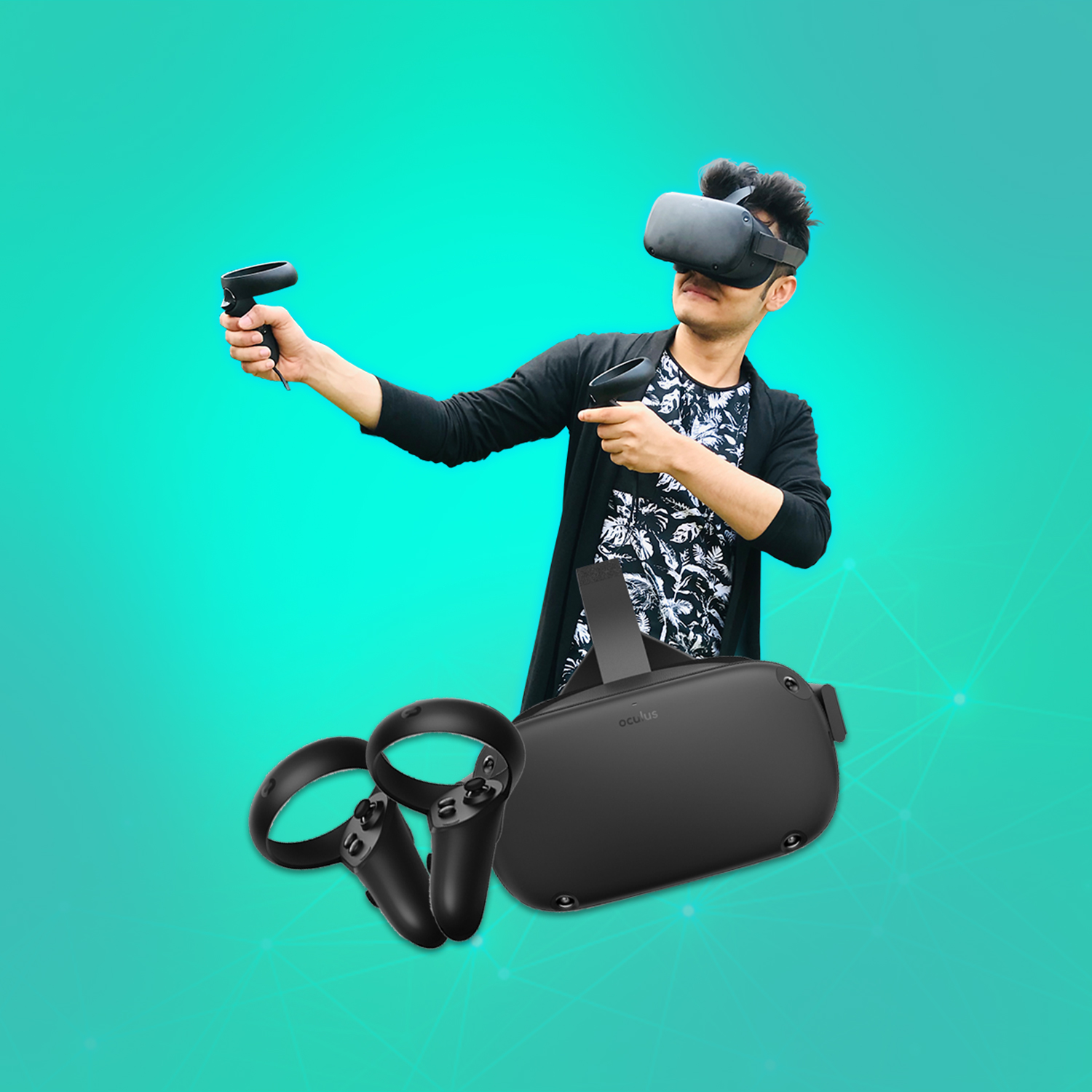 VR CASINO
Probability Gaming introduces Utopia, the next-gen VR Casino

For the first time ever Probability Gaming has integrated VR technology with skill-based multiplayer games for casino gaming

Futuristic lobby design and graphics will give the players a unique experience of gaming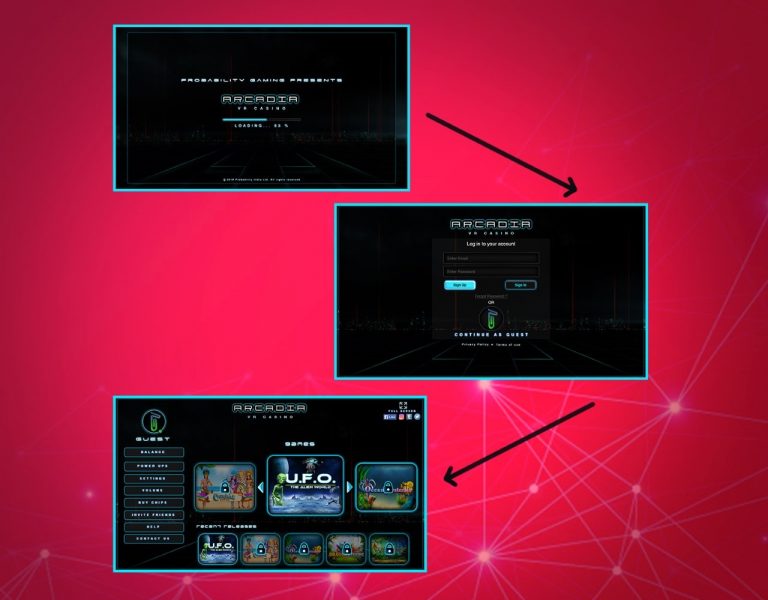 HOW ARCADIA VR CASINO WORKS
We offer a dynamic environment where work becomes fun. A creative fully furnished space located in the heart of Los Angeles, which has a lounge by the pool, arcade games, coffee bar, phone booths and of course 24×7 power and internet.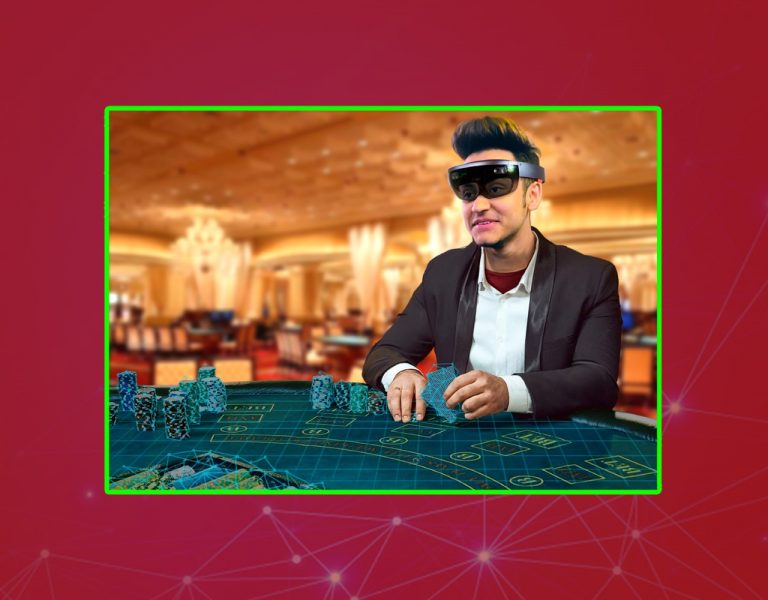 MR CASINO
The next big thing in the industry is MR Technology wherein we allow the players to interact with the characters of our game to give them another exquisite experience.
MR consist of devices like HoloLens to create an artificial object or a game character in the real environment.
The player can interact with the life size character during the gaming session.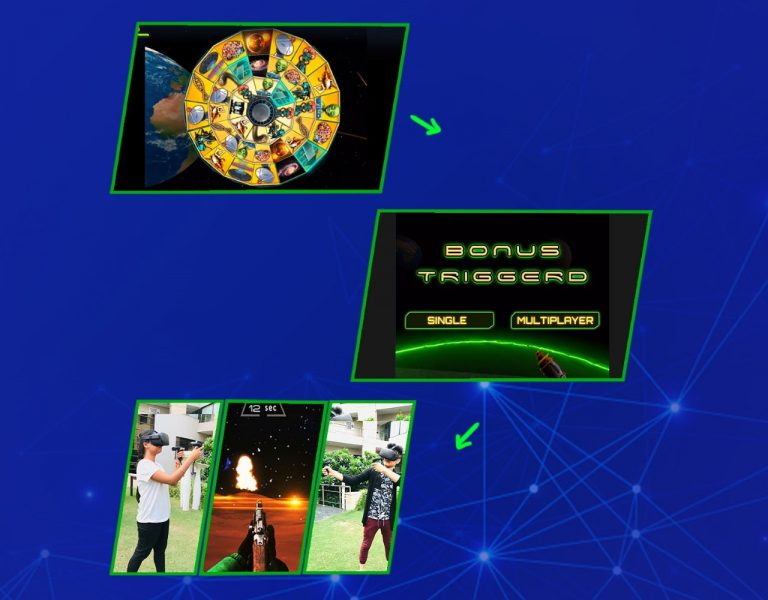 DEVELOPED UFO SLOT GAME
It is a multi player slot game.
The UFO game offers a circular slot matrix playing from inwards to outwards.
The player can feel the real size Alien Attack on them.
UFO offers a bonus game that can be played by single or multi player.
Game is designed in a way to attend the topmost award with high skill set of multiple players.
The game offers the player to play the game anywhere.
The RTP (Return to Player) of the game is decided by the skills of the players.
CARNIVAL FEVER GAME PROTOTYPE
This game is based on the Brazilian samba festival theme.
During the base game, the wild symbols will expand to feel the reel.
Hololens will allow the players to interact with the life-size wild symbols.
During the bonus session, player can dance with the wild to place it on reel four or five.
The player can multiply his win using his hand gestures.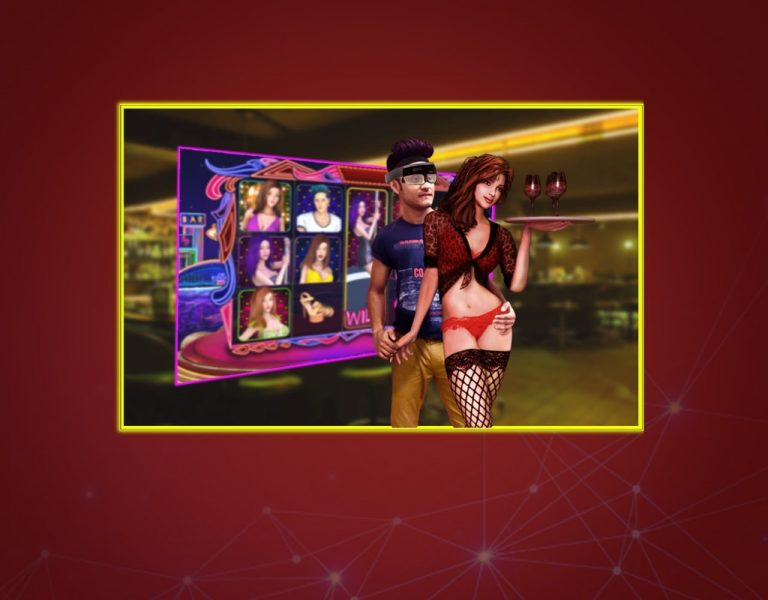 UPCOMING VEGAS MANIA
This game is based on the Vegas strip club scene.
During the bonus session, the life size virtual strippers will perform in front of the player.
The player can also interact with the strippers and waitress which also includes touching and stripping.